Shot By: Austin Scott Ahlborg
Gear Used: RED & Black Magic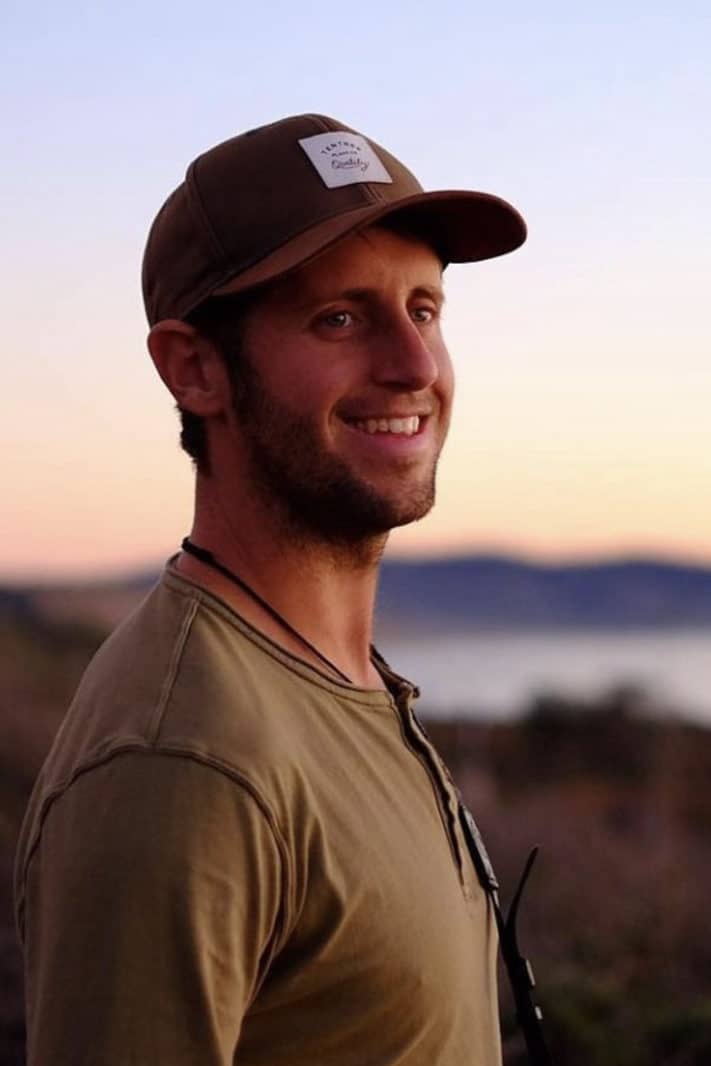 Austin Scott Ahlborg

| 1st AC
LOTUS co-creator Austin Ahlborg is an LA-based cinematographer by day but a creator by choice. His love for diving, world travel and the outdoors have led to extensive experience shooting in remote conditions around the world as well as on high-profile sets. Additionally, he does various specialty camera operating, including aerial, underwater and 2nd-unit photography. When it comes to storytelling, Ahlborg strives to understand the core of any story and pull the essence out of it visually, while figuring out how to execute it practically.
LOTUS was one of the more unique filmmaking processes, as it required such intense emotional storytelling while working in extreme environments on location. Co-creator Angelika Fürstler and Ahlborg wanted to use art to convey some of the more abstract emotions around life, death, rebirth and, ultimately, transformation. Their real challenge became determining how to represent these powerful feelings once they were 60 feet underwater, unable to talk, and at the whim of the elements. Right away, shot lists, structure and other conventional filmmaking went out the window, and it became more of a holistic, immersive type of approach, as that was the only realistic way to pull it off. The pair were forced into the unknown both creatively and literally, with their only option being to trust in one other and their process. The whole thing became a whirlwind of tears, laughter and breath-holds, as Fürstler and Ahlborg felt their way through each setup emotionally rather than rationally—which was fitting, because the project forced the two to change their filmmaking process in order to convey a story about change.
When looking at filmmaking in general, Ahlborg is a big believer in teamwork and sustainability. He believes it's not about creating one-off projects but about doing it continuously and sustainably over time. He says he doesn't think this is possible without having good people to depend on and taking care of their needs as well. Ahlborg constantly depends on technical and production support from rental house Rarebreeds and production company Goodform regardless of budget and ambition, he adds. "We look at our community as not just a network of freelancers but more as an ecosystem that supports one another to all do our best creative work over time," he says.
Ahlborg offers his special thanks to co-creator Fürstler for diving into this creative unknown with him, and editor Erik Butts who was open-minded and passionate enough to take their vision to another level.