KENOBI: A Star Wars Fan Film
Camera Operator – Los Angeles, CA
Gear Used: ARRI Alexa Mini & Sony Venice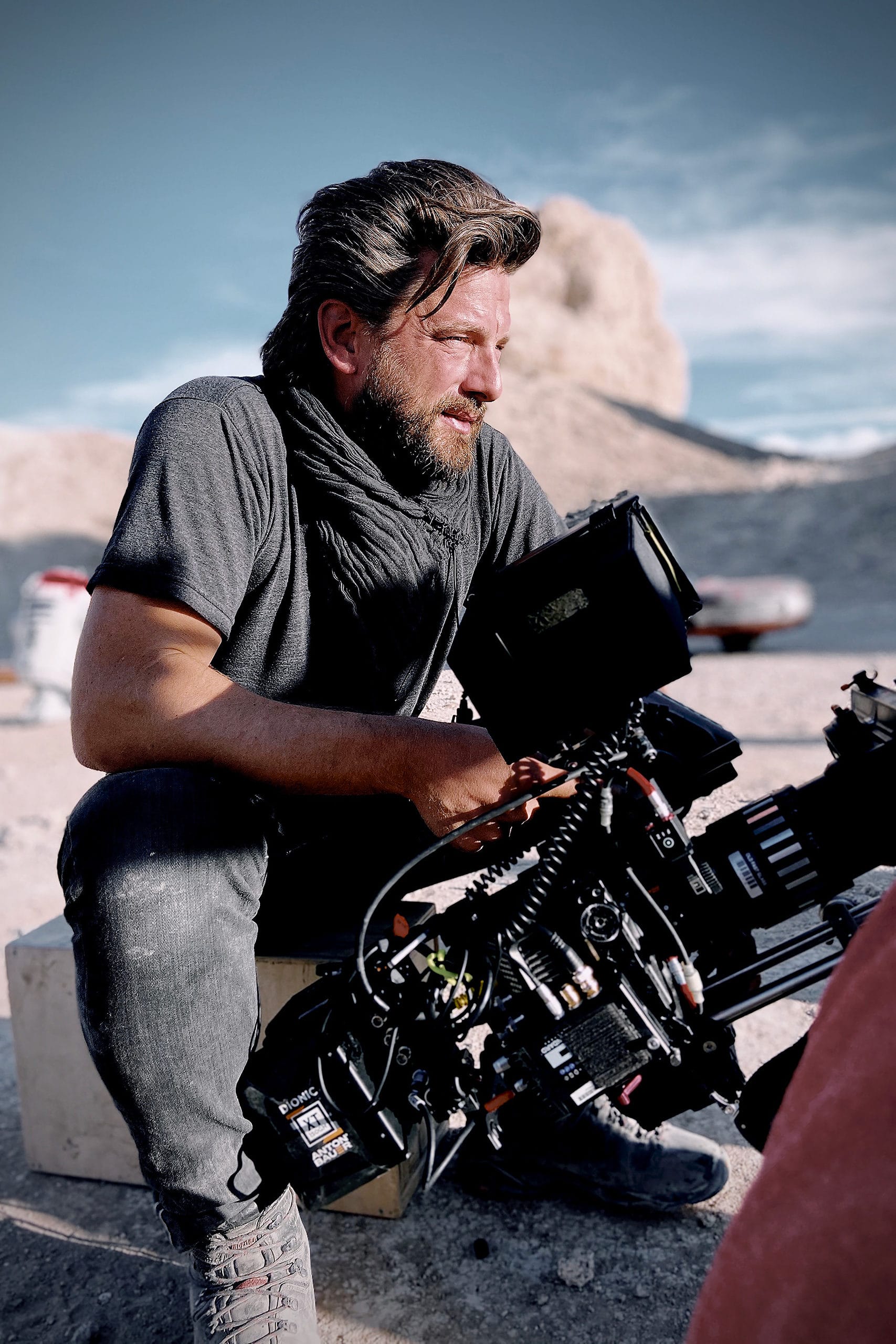 Jac Cheairs

| Camera Operator
Jac Cheairs is an award-winning American cinematographer whose work has screened worldwide. He is best known for KENOBI: A Star Wars Fan Film (2019), The Kiss Off (2019), and The Ledge (2019). His film Tightrope (2018), directed by Andreas Enehaug, was an Official Selection of Cannes Film Festival, Court Métrage in 2018. Cheairs was also the winner of The Fifty 2018 Ad Club CO "Confessions of Love" for his It's Not Crazy, It's Love campaign—I and Love and You. Cheairs is currently lensing an ongoing Sundance-funded and Ford Foundation Grant documentary entitled Into the Storm, directed by Sandy Salas.
Cheairs says he has always taken a purist approach to his cinematography. On KENOBI: A Star Wars Fan Film, the limited budget and volunteer nature of the project meant he and his team had to take advantage of available technology to work efficiently and inexpensively, while at the same time working with director Jason Satterlund to honor the canon of filmmaking that came before. Cheairs always tries to shoot practically and in-camera before relying on any VFX. It was a balancing act to create a believable, gorgeous image worthy of being in the Star Wars world. Cheairs shared the cut with Russell Carpenter, ASC, who told him, "You took the film back to the visual roots that grounded the first Star Wars." KENOBI has over 5 million views on YouTube, which Cheairs says he finds gratifying. Steven Soderbergh also watched KENOBI and listed it on "Seen, Read 2019."
Joining ICG Local 600 in 2011 and LA Roster in 2015 after moving from New York to Los Angeles opened myriad doors for Cheairs, allowing him to work with such notables as Fashion Photographer/Director Peter Lindbergh; Director/Cinematographer Wally Pfister, ASC; and Academy Award–nominated Director John Singleton (Billions).
He would like to thank his wife and two children, without whom none of this would be possible, as well as his friends and the 2021 Emerging Cinematographer Awards committee.