Shot By: T. Acton Fitzgerald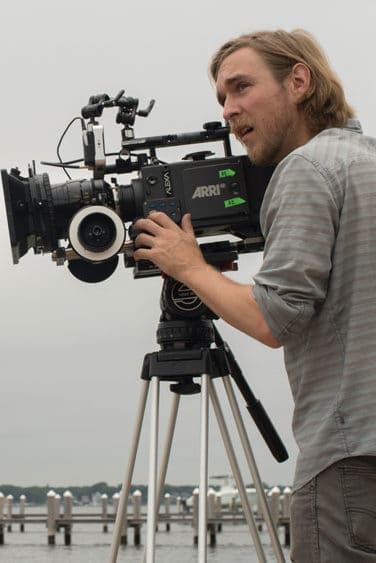 T. Acton Fitzgerald

| Camera Operator
Tom Fitzgerald grew up in Townsend, MA, and as a kid he would produce silly short videos with friends using whatever camera they could get their hands on. As he got into skateboarding, he started to film and edit skateboard videos of his friends. Despite this early interest, Fitzgerald didn't really think of filmmaking as a career until he was about to graduate high school and needed to figure out what he might want to do next. One of his high school teachers saw potential in the videos he was making for fun and guided him toward film school.
Right after graduating high school, Fitzgerald attended the nine-month film school Center for Digital Imaging Arts. Slowly learning what it meant to be a director of photography, he took an eight-year detour as a 1st AC working under many talented DP's. After six years as a first AC in the 600, Fitzgerald has since re-rated to operator, and he is pursuing a career as a DP.
For Intrusions, Fitzgerald teamed up with long-time friend and collaborator David Nolin Bouley. The film was shot on the ARRI Alexa and anamorphic Primos.
Recent work includes music videos for artists including The Cold Seas, The Parlor Mob, and Junius, as well as the Vimeo Staff-Pick short documentary American Juggalo 2 (directed by Sean Dunne).