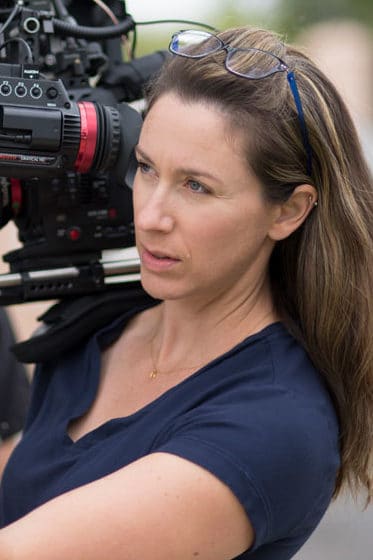 Alicia Robbins

| Camera Operator
Alicia Robbins is an LA-based director of photography and a Local 600 operator. She graduated with an MFA in cinematography from AFI in 2003 and joined the Local 600 in 2007. Since then, she has shot nine features and numerous commercials, documentaries, and television projects. She is the lead operator for DrivingPlates.com, filming immersive environments for films such as The Irishman, The Post, Tag, and Creed 2, and for such TV programs as SWAT, Scorpion, and Timeless. The Wedding Invitation, her most recently released feature as DP, won Best Romantic Comedy at the 2016 Manhattan Film Festival and Best Comedy at Burbank International Festival, and is currently available on Amazon and VOD. Her next two features, Babysplitters (which she is currently shooting) and Forever Not Maybe (completed), are due for release in 2019. Babysplitters is her second collaboration with Director Sam Friedlander, the director of Internet Gangsters, for which she is receiving the ECA.
The short presented an interesting challenge in that it only had a three-person crew (an AC, gaffer, and grip) and one night to shoot. Because of this, pre-production was vital in the making of the short, and everyone on the team had to be on the same page. Internet Gangsters was shot on the Canon C300 Mark II and with Xeen Cinema Primes. For lighting, she strategically placed small units in the frame, many of which were Cineo LED's to give the film depth and variety.
Robbins would like to thank her husband, David C. Smith, for being supportive of her career from the very beginning. She would also like to thank her parents, Mary Lynne and Tommy, her sister Theresa and brother-in-law Dale for their ongoing support and for encouraging the move to L.A. many years ago!