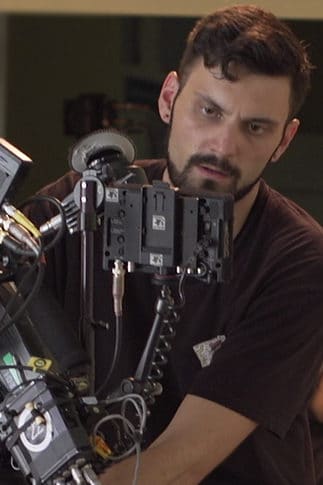 Martin Moody

| 1st Assistant
Born in Germany and moving to the United States in his teens, Martin Moody has had a diverse upbringing. He has seen much of the world and experienced many colorful cultures, which is something he continues to enjoy today. With his ever-growing experiences and diverse points of view, storytelling through filmmaking came to Moody and drives his cinematography style.
After his basic college education and finding his love for visual storytelling, Moody settled in Los Angeles, where he completed the cinematography program at the Los Angeles Film School. With hard work, his education continued on set, working as union camera assistant under such A-list directors of photography as Phedon Papamichael, ASC, on Academy-nominated productions.
The mix of artistic and technical worlds pushes Moody to continuously find new ways of combining both elements in creating unique and powerful images to tell stories that move people. This includes the ever-changing world of digital cinematography and knowing how to capture on celluloid film. Eastside Camera Services has helped Moody stay on top of new technology to utilize current tools in his storytelling.
Moody now has more than ten years of experience, having shot multiple feature films and countless commercials and music videos captured for major brands, artists, and collaborators. He is currently continuing his filmmaking journey based out of Los Angeles, always expanding his knowledge and skill set in the fast-moving world of content creation worldwide.