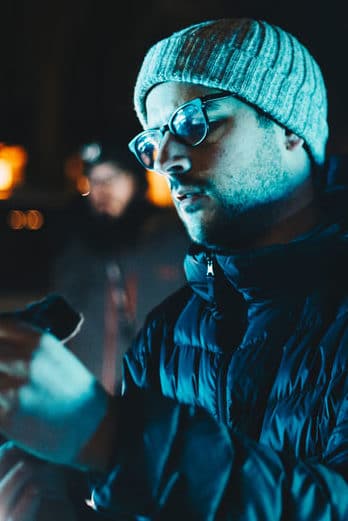 Tommy Daguanno

| Camera Operator
Tommy Daguanno was born and raised in the metro Detroit area and attended college at Wayne State University in Detroit and Columbia College Chicago. He joined Local 600 in 2011.
After leaving college, Daguanno began working in the feature-film world as a dolly grip. This allowed him to hone his skills working under many great operators and cinematographers, such as Peter Deming, ASC, Maryse Alberti, and Phedon Papamichael, ASC, along with their great grip and electric teams.
Daguanno was head of cinematography for the 2017 short film Detroit Diamond. The short was directed by Hamoody Jaafar, a Detroit native. It was shot on the ARRI Alexa Mini, on Kowa anamorphic lenses, and centers on Diamond, a heroin-addicted mother, who struggles to keep her son from being taken away by the state and reckoning with her demons.
Like most short-film shoots, Diamond was a struggle against a tight shooting schedule and budget. Luckily, Daguanno was able to call on his experienced crew from his commercial work in order to make sure things ran as smoothly as possible.
He would like to thank his wife and daughter for putting up with the roller coaster that is the entertainment industry and allowing him to continue to pursue a career that he loves.