Digital Imaging Technician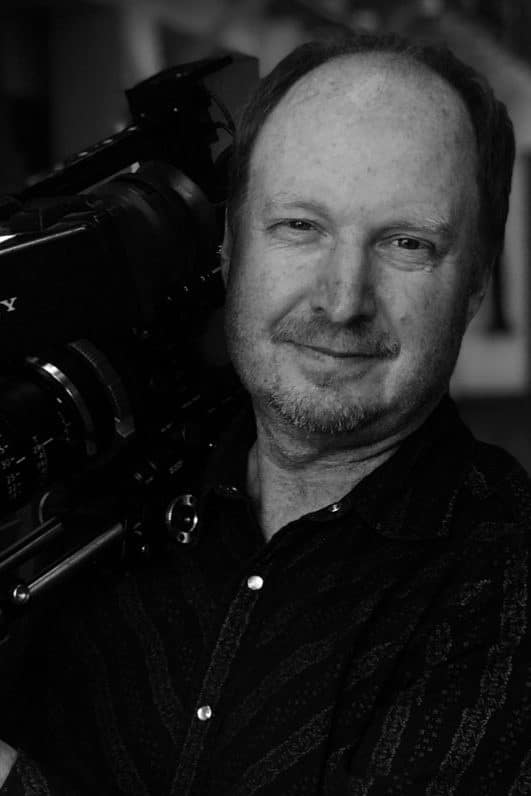 Clifford Jones

| Digital Imaging Technician
I started taking pictures in junior high in the small North Carolina town of Apex with an Ansco 35-mm rangefinder still camera that my dad gave me. I took a photography class in the 9th grade and set up a darkroom in our downstairs bathroom. At that time, I never considered using a camera for my future career; I just enjoyed taking pictures. After giving up on engineering at N.C. State University, I took a production class and was instantly hooked! I switched to Speech Communication/Radio and TV production.
I worked at local broadcast TV stations for a couple of years until my friend told me he was moving to Los Angeles to study filmmaking, and I decided to go with him. I worked on student films and low-budget projects, starting me on my journey within the camera department, eventually racking up enough days to join Local 600.
Working with Baby Steps director (and fellow Local 600 member) Eric Dyson was an exceptional experience. I'd known Eric from having worked with him in the past. Not long after I received my first ECA in 2016, Eric called me about a short he had written and wanted to direct. I was excited to work with him. Eric's an intelligent, motivated, super-nice guy. We put together an outstanding crew, including a host of talented Local 600 members, starting with our awesome producer Megan Morris. David Erickson, Eric Wheeler, Genna Palermo, Drew Suppa, and fellow 2016 ECA alumnus Alejandro Wilkins also brought their superior skills and attitudes to the project.
I've been privileged to work with many talented filmmakers who generously shared their insights as I sought out my path as a cinematographer. Along for the ride has been my constant source of encouragement and support, my amazing wife, Cheukwa.