Shot By: George Billinger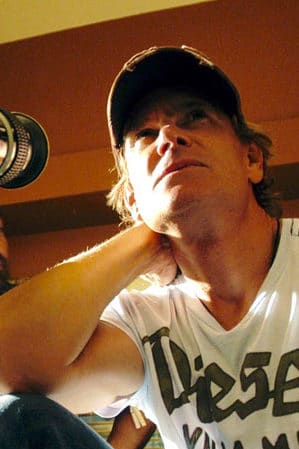 George Billinger

| Operator
George Billinger grew up at the beach in Ventura, California. He started surfing at a young age and with his friends, his adolescent exploits became the story and setting for the book, Pier Rats. Having access to his dad's Kodak M30 Instamatic Super 8 movie camera, George filmed their surfing adventures. When there was no surf, they would dream up ideas to shoot something entertaining and funny. George learned a lot from that camera, without knowing it.
George attended Loyola Marymount University in Los Angeles, graduating with a BA in Film Production. Before film school, George lived a very different life as a Ventura firefighter, until he made the decision to begin a new life. He withdrew his saved retirement money to pay for film school.
Upon graduation, George was awarded the Academy of Television Arts and Sciences internship in Cinematography at the Warner Brothers Studios. That was a dream come true. George's first "real" camera job in Hollywood working for Robert Keslow as a prep tech at Cine Pro.
He eventually went on to be hired by the commercial production Film Fair as their staff camera assistant. That became his entry into the ICG and George was proud to be in the company of the legacy cameraman he had studied about in film school.
The Gate was George's second collaboration with director Kellie Madison. They previously worked together on another short. "She is a true visionary with directing action and a passionate accomplished storyteller and writer."  The Gate tells the story of martial arts master turned superhero, Cassie Weston, who must battle her equally matched rival to save her sister's soul. The project was shot on Alexa Mini with Zeiss Ultra Prime Lenses and recorded in Apple ProRes 4444.
The Gate presented Interesting lighting challenges. "We needed the camera to follow the action in 360 degrees, while accommodating the long, continuous fluid takes and incorporating a natural lighting style with multiple sources," said Billinger.
The Gate was honored with awards for Best Feature Narrative Short Film and Best Cinematography Short Film at the 2017 Wide Screen Film Festival Miami.
George has been inspired and mentored by creative relationships with Janusz Kaminski, Elliot Davis and Steven Spielberg.
"I would like to thank Peter Deming ASC, for allowing me time away to shoot The Gate. Rufus Burnham at The Camera Division, Technicolor and Tony Dustin, their support was everything. My brilliant crew, John Woodward, Jeff Murrell and Richard Mall. James Glennon, ASC the man who taught me how to really become an operator. Not a day goes by that I don't think about that. My beautiful daughter Amelia for always encouraging me. And to Kellie Madison for trusting me with her brilliant vision," said Billinger.