Shot By: Daniel Friedberg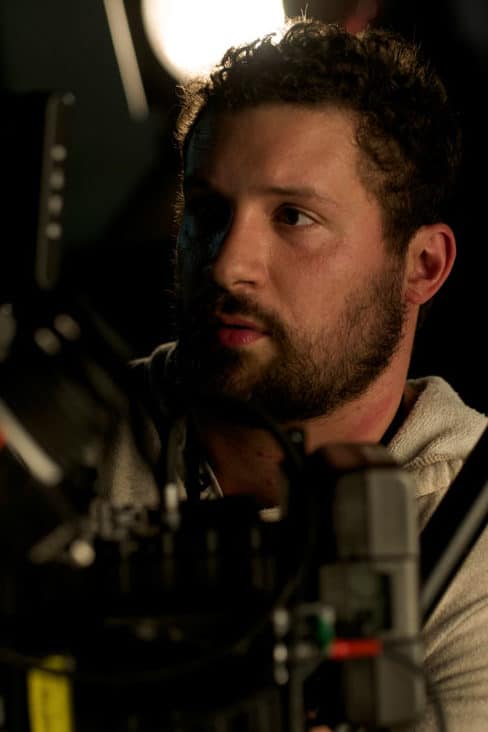 Daniel Friedberg

| 2nd Assistant Camera
Born and raised in New York, Daniel Friedberg was exposed to a rich diversity of artistic venues, traditions and cultures. At a young age, he became fascinated with the history and art of cinema and developed a passion for telling stories through moving images.
During his teenage years, Daniel studied photography and began shooting short experimental films. His intense interest in film, photography and the visual arts led him to begin his formal education at Rockport College (Maine Media College). During his two years in Maine, Daniel explored the artistic elements of visual storytelling and received a comprehensive overview of the core principles of cinematography. After graduating from Rockport with an Associate of Arts Degree in Filmmaking, Daniel continued his education in film at Savannah College of Art and Design (SCAD).
At SCAD, Daniel was awarded the Francis Larkin McCommon Scholarship and entered the Film and Television Program with a focus on Cinematography. Recognizing the importance of lighting and set design in creating a film's visual mood and feel. Daniel decided to double major in Production Design. He graduated from SCAD in 2009, with a BFA in Film and a BFA in Production Design.
He received his MA in Cinematography from SCAD, while shooting numerous student projects and working in the industry as a camera assistant. He became a member of the ICG, Local 600, in 2011.
Daniel moved to Atlanta and worked as a camera assistant on several films and television shows while continuing to practice his craft as a cinematographer. Over the past several years, he has worked on a variety of projects and has gained experience shooting television shows, commercials and music videos.
Today, Daniel continues to follow his passion of using cinematic means to visually and effectively tell a story in a way that will capture life in all its emotional facets.  Daniel would like to acknowledge the director of the film, Parvaneh Mireille, for the opportunity to bring her story to the screen, and the amazing cast and crew that helped bring this vision to life.
He would also like to thank Local 600 and Steven Poster for their support and for this incredible honor.