Shot By: Michael Lockridge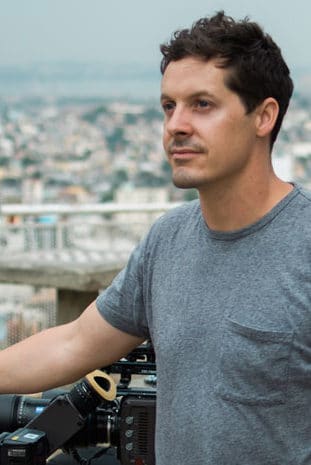 Michael Lockridge

| Operator
Michael Lockridge is a Los Angeles based Director of Photography and has been a member of the ICG since 2014.  Born and raised in Minneapolis, Minnesota he attended Florida State University's School of Motion Picture and Recording Arts.
Michael has worked as a DP on commercials, music videos, documentaries and features.  Commercial clients include: Toyota, American Express, Google, Wells Fargo, Yahoo and ESPN. His work on the feature film Autumn Wanderer earned him an award for Best Cinematography at the Edinburgh Film Festival. Buddymoon, which was released in theaters last year, won the audience award at the 2016 Slamdance Film Festival.
White Walls Say Nothing, a documentary about street art and activism in Buenos Aries, recently premiered at the HotDocs Documentary Festival in Toronto. Michael recently wrapped work on the film Get Out If You Can with Ed Harris and is excited to begin production on a feature film this winter.
The ECA selection, (le) Rebound, premiered at Aspen Shortfest in April and has shown at Achtung Berlin and the Palm Springs International Shortfest. (le) Rebound was directed by Laura Beckner and shot in Normandy, France and Los Angeles. Michael filmed on the Red Epic coupled with Canon K35's and Canon C300 MKii with Zeiss ZE primes.
Michael said, "Listening is one of the most important things a DP can do. Whether the project is narrative or commercial, listening to the people around me, to the story, to the environment, by being present, only then can I respond and create the composition and lighting that compliments and informs the story."
Michael would like to acknowledge a few mentors that have inspired and encouraged him along the way. Craig Kief, is an incredibly talented DP that Michael was fortunate enough to have worked with after graduating. Richard Avalon, is an incredible first AC that Michael met on his very first set in Los Angeles as a camera intern. He would also like to thank his wife, Whitney, who constantly inspires and supports him.