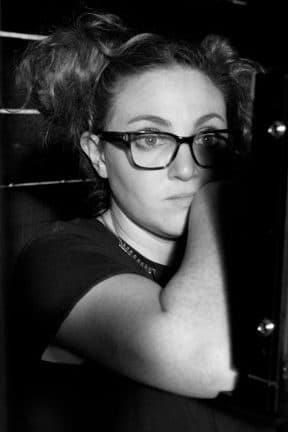 Kristen Correll

| 2nd Assistant Camera
Kristen "K2" Correll, a Los Angeles native, has been a member of Local 600 since 2010. She started her career as a production assistant working on the (U.S.) East Coast, after receiving a bachelor's degree in filmmaking from Emerson College. Kristen has assisted some of the most talented Directors of Photography including Dan Mindel and Hoyte Van Hoytema, as well as 1st Assistants Serge 'Roxtedi' Nofield and the family known as GDPz.
After working on a number of films, Kristen enrolled at the American Film Institute, where she shot two thesis films. The first, Benny Got Shot, directed by Malcolm Washington, was screened at the Emerging Filmmakers Showcase in the American Pavilion at the Cannes Film Festival. Also at Cannes, Kristen spoke on the panel "The Female Lens: Cinematic Agency and Perspective."
The second film, La Sirena, directed by Rosita Lama Muvdi, won best short at the Dances With Films Festival. La Sirena was shot on Alexa XT, with Leica Summilux lenses. The lighting was a delicate mix of Mole LED space lights, tungsten units and most importantly the Litegear light mats.
Kristen says, "Ideas build over the course of prep, discussions, hanging out, location scouting, etc. One of my favorite parts is building a strong visual style and then watching it evolve from the first talk with the Director, through the last day of color correction."
Kristen believes strongly in collaboration. Her collaboration expands from the visual story into the crew she chooses.
It is her crew-centric background, formal education, and curious nature that gives her a well-rounded approach to cinematography. Kristen wants to thank her family, friends, gaffer Justin Stroh, operator James Goldman and everyone that gave their time and encouragement to her projects and her career.
"Being a DP is awesome," Kristen beams, "because you get to bring people's dreams to life, through my dream, while also exposing the amazing artistic talents of everyone you surround yourself with. It is truly where I am the happiest."