Digital Imaging Technician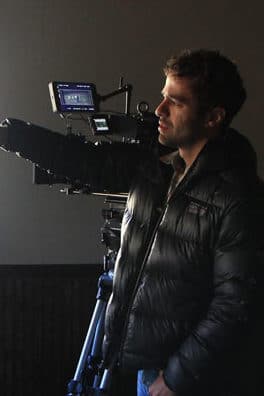 Roham Rahmanian

| Digital Imaging Technician
Born in Tehran and raised in Vancouver, Roham has always viewed life through the lens of a camera. After graduating from University of Southern California School of Cinematic Arts, his background with cameras allowed him to find work as a Digital Imaging Technician for film, TV, and commercials.
Roham's passion for adventure as a dive master and a pilot have led him to shoot and operate in the air, underwater, and everywhere in between. With his two colleagues, he founded the Astronaut's Guild, a visionary company shooting stereoscopic and virtual reality for clients like Mercedes, Golden State Warriors, and Sony.
Currently, he is in preproduction as cinematographer for a feature film set in Philadelphia this summer as well as doing Underwater work for the likes of Lorde, Natalie Portman and the 2024 Olympics.