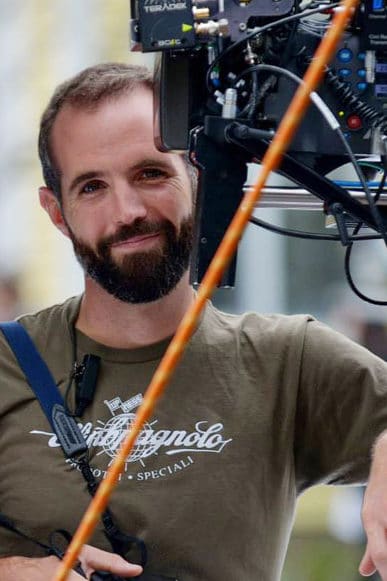 Matt Irwin was born in Toronto, Canada and moved to Santa Barbara, California as a child. The son of a cinematographer father and art-teacher mother, art and visual communication were constants in his life, and he landed a still camera in his hands around the age of ten. As a second-generation cinematographer, Irwin was introduced to filmmaking at a very early age. Childhood was split between an upbringing in southern California and summers spent on set observing, learning, and eventually working with his early mentors − father Mark, as well as gaffer Jay Yowler and guild 1st AC Gary Ushino.
Despite Irwin's early exposure, his desire to pursue a career in cinematography didn't solidify until around the age of twenty. A reintroduction to Jordan Cronenweth's work on Blade Runner caused the notion of storytelling with light and lens to "click" for Irwin, and from that point forward he became a lifetime student of cinematography.
His early background gave him a solid knowledge base on which to lean at the start of his career. Since graduating with a BA in film from Cal State Long Beach, Irwin has worked as a focus puller, operator, gaffer, and DP on television, independent features, countless shorts, and music videos. Recent experiences on documentaries in South America have added fuel to an incurable wanderlust and love of that style of filmmaking. He learned on those trips that one must have life experience and stories to tell in order to grow in any storytelling medium. In an industry that can all too often put technical specs and equipment on a pedestal, it can be easy to lose sight of that. As a cinematographer today, Irwin strives for a balance between work and life, technique and story.
Matt shot Emeralds with his frequent collaborator, director Nicholaus Goossen. They chose to frame in 2:1, an aspect ratio championed by Vittorio Storaro, ASC, AIC, for its compositional balance between the more common 1:85 and 2:40 aspect ratios. They shot on an ARRI Amira with Zeiss Ultra Primes, favoring the 32- , 40- , and 75-mm focal lengths.
Irwin joined ICG in 2013. When not working, he is often found on a bicycle or sleeping in a tent.