Shot By: Spencer Cole Hutchins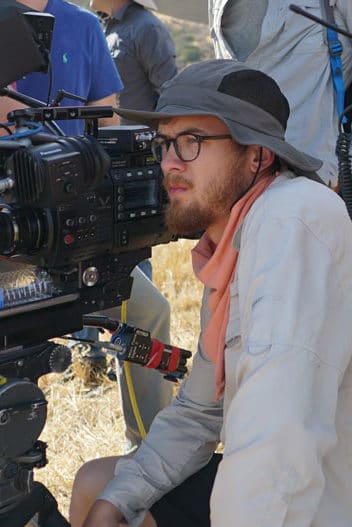 Spencer Cole Hutchins

| Operator
Texas­born cinematographer Spencer Hutchins was raised in the small town of Tyler, along with his brother, spending his childhood daydreaming beneath the tall pines under the watchful eyes of his parents, Mark (a computer scientist) and Alisa (a stay­at­home mom).
Hutchins' world was broadened immensely when he decided to attend film school at Full Sail University in Orlando, Florida. It was there that he began to understand what film really was, or at least the concept of how it was all put together. In fact, the very idea that a movie had to be lit was something very new to him. Thus began his passionate interest in storytelling and the artistry and mechanics of film production.
After graduating, Hutchins made his move to Los Angeles, where a year later he would join the International Cinematographers Guild as a camera assistant. Initially, most of his work was on indie features, eventually gravitating toward network television. Early in his career, Hutchins was fortunate enough to meet someone who would become his mentor, Joaquin Sedillo, ASC. Along with the practical lessons Sedillo imparted on set while he and Hutchins were working together, Sedillo also provided career advice and suggestions regarding the evolution of Hutchins' own work as a cinematographer.
Hutchins hopes that his ECA-honored project, Walker, will be seen as a unified pursuit of excellence with director Adrian Orozco, and he himself views it as an example of the continued growth of his craft and storytelling.