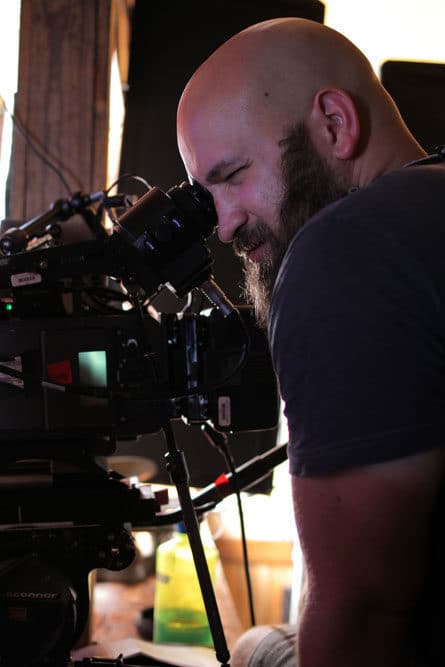 Derek Fisher was born in Wichita, Kansas. When he was young, he explored a career as a child actor, doing mostly dinner theater and commercial work. Through high school, he worked as a theater projectionist. Fisher attended Columbia College Chicago, graduating with a BA degree in 2012. His affinity for camera work developed in film school, working with the familiar technology he saw at his high school job. After college, he was lucky enough to get a gig as a camera PA on a union feature. Derek decided to join Local 600 shortly after in 2014.
When he's not working in the camera department for larger projects, he sneaks off as often as possible to shoot short films, music videos, and commercials. Use Your Oui Oui was a project brought to Derek by writer and director Jonathan Moeller, an acquaintance he'd met on a previous shoot. The two of them really hit it off and decided this was the right project to make next. The movie was shot on an old RED One MX, using a Cooke 20-100. The shoot took place in the summer of 2015 on the Southside of Chicago at Perspectives Charter School.
Derek is honored to be a part of the 2016 Emerging Cinematographer Awards. His first cinematography award was for Dirty Laundry at the Laugh or Die Comedy Festival in 2014. Derek wishes to thank his family, friends, and guild mates for their amazing support.