Digital Imaging Technician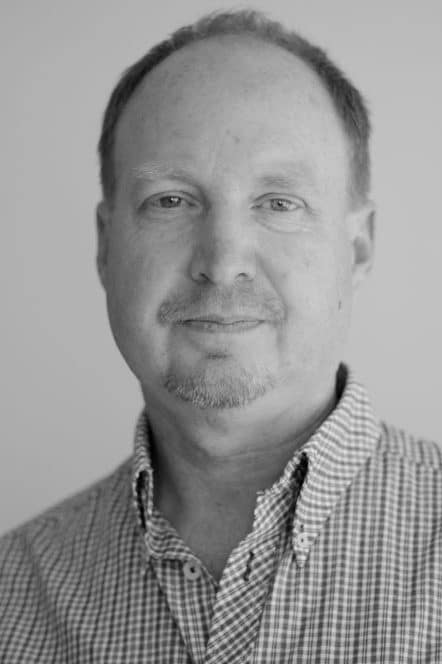 Clifford Jones

| Digital Imaging Technician
Clifford Jones' love for working with the camera started in junior high when his dad gave him his Ansco 35-mm rangefinder still camera. Jones took a black-and-white photography class in ninth grade and shortly after used some money he had won in a church raffle to buy darkroom equipment. He always viewed his photography as a hobby and never considered using a camera as a career option.
After struggling for a couple of years as an engineering student at North Carolina State University in Raleigh, Jones was on the brink of flunking out. He needed to find another major, so he opened up the course catalog and started flipping through from the front, hoping to find anything that would spark his interest. He discovered that the Speech Communication degree offered an emphasis in radio and TV production. From day one of Jones' first production class, he was hooked!
Jones worked at local broadcast TV stations for a couple of years until his best friend asked him if he wanted to move to Los Angeles with him. One of Jones' co-workers at the TV station had a friend, Rodney Taylor, who had moved to Los Angeles to work in film. Rodney (who is now a well-regarded DP in the ASC) was one of the first people Jones met in Los Angeles, and he gave Jones insightful advice and freely shared his wisdom in Jones' pursuit of a career in the camera department.
Jones started as a loader and 2nd AC on low-budget projects, racking up enough days to join Local 600. As he has moved up through the ranks of the camera department, Jones has had the privilege of working with many great DPs who also shared their knowledge with him.
Director Rob Kirbyson has a relentless passion for storytelling. He and Jones have collaborated on other projects, and Jones says that working with him on In Memory was another awesome experience. Jones also thanks his amazing wife Cheukwa for her constant encouragement and support.