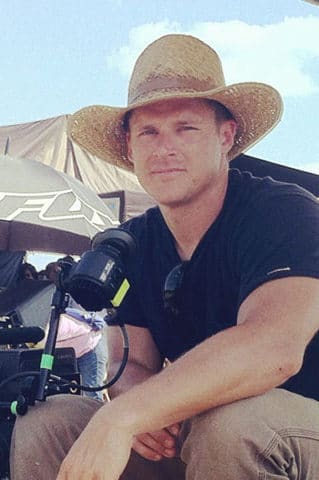 Eric Hurt's love of cinematography is based squarely in his love for a good story. As writer/director, he's helmed the feature film House Hunting as well as pilots, short films, music videos and many commercials. As cinematographer, he has shot six feature films and has acted as second unit cinematographer and operator on four others.
Hurt began working in Production in Los Angeles, switching to writing, directing and cinematography several years later. His clear vision through the use of imagery, combined with his love for narrative storytelling, is what distinguishes his work. Hurt approaches the filmmaking craft with the story always leading the way. He believes that positive collaboration with the entire production team is the basis for great films.
For Hurt, being judged by those whom he most admires in his field of work is incredibly meaningful. This award for Elemental is unexpected and humbling, and is especially gratifying because of the spirit behind this little film.
Elemental is a film that feels to Hurt like coming home. Working with a small budget, in his hometown, with many of his favorite people all coming together to make something with heart is a throwback to Hurt's first years as a filmmaker and cinematographer. He would like to thank all those involved for their time and talent.