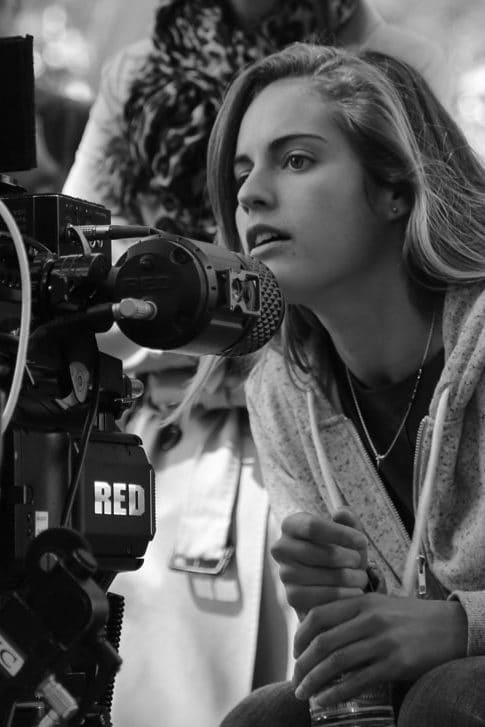 Karina Silva is a cinematographer based in Los Angeles. After graduating from UCLA School of Theater, Film and Television in 2012, Silva began shooting for up-and-coming directors in both Los Angeles and New York City. She has photographed a variety of short films, music videos and commercials.
The Madrid native, born in Miami, has been a Local 600 union camera operator since 2013, working in the feature-film and commercial worlds. She has worked with production companies like Pretty Bird, MJZ, Pony Show Entertainment and Anonymous Content. Karina has had the opportunity to work with such highly respected directors as Paul Hunter, Malcolm Venville, Carl Erik Rinsch and Peter Berg. Some of her commercial spots include such clients as Nissan, Chevrolet, Heineken and Under Armor.
In 2014, Silva began working on HBO's new series Ballers, shot by Tobias Schliessler, ASC, and directed by Peter Berg. Later that year she had the opportunity to operate on Bill Condon's new film, Mr. Holmes (2015). Some of her most recent feature-film credits include Disney's Beauty and the Beast, Deepwater Horizon, Leavey and Patriots Day.
Apart from her film career, Silva was an Olympic-level diver and competed at a Division 1 university. She has competed in more than 15 countries, holds 14 Spanish national titles, has the UCLA record on 10-meter platform, and holds three European Championship titles − one of which includes the record in Spain for being the only woman to win gold at a European diving championship.